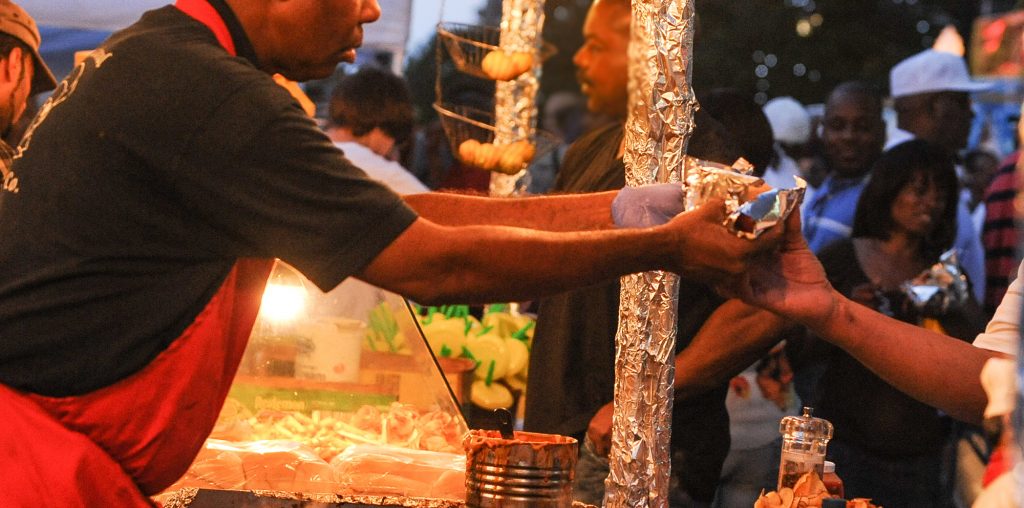 We are excited to have you join our family as we host the 29th Annual Clifford Brown Jazz Festival this June 20th through June 23rd, 2018.
Food and general merchandise vendors wishing to participate at the Clifford Brown Jazz Festival are required to complete and return an application form.
If you currently hold a City of Wilmington business license, please use this application :
If you are in need of a temporary business license and vending permit, please use this application : 
To qualify as a Food Vendor, both applications MUST be completed in full and submitted by MAIL to the Mayor's Office of Cultural Affairs for approval. Prior to acceptance, vendors are asked to provide a self-addressed envelope and a deposit.
Read the Food Vendor Application for complete details.