Applications are being accepted
for food and general merchandise vendors.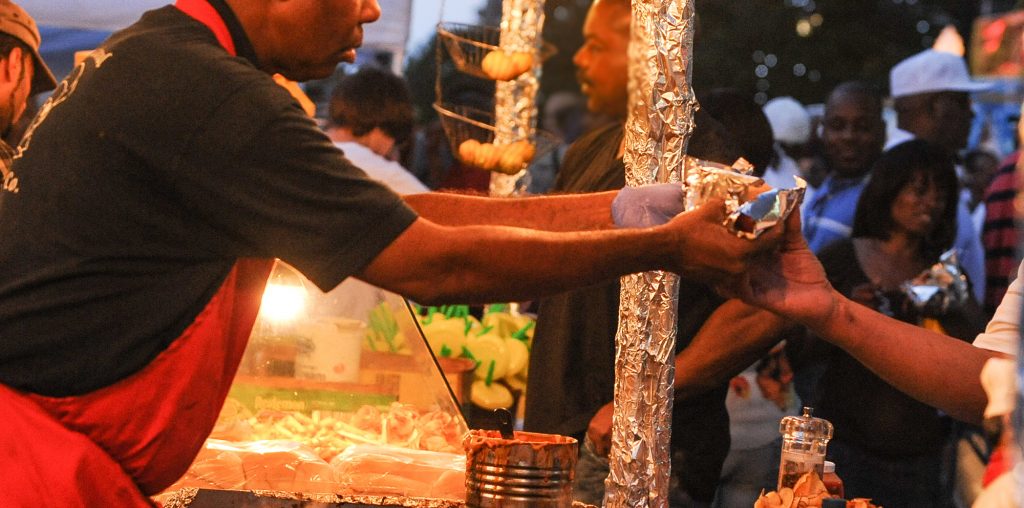 How to Apply
Download and complete the Clifford Brown Jazz Festival Vendor Application.
Mail your completed application to:
Office of Cultural Affairs
Louis L. Redding City/County Building
800 N. French Street, 9th Floor
Wilmington, Delaware 19801
ATTN: Tiffany Christopher
OR
Email your completed application to Tiffany Christopher at tchristopher@WilmingtonDE.gov.
To be considered for a vending opportunities, applications are due no later than Wednesday, May 1, 2019.
Vendors will be notified by Friday, May 10, 2019.
What is Needed to Complete the Application
Completed and signed vendor application
Cashier's/certified check or money order made payable to Cityfest, Inc. (credit card payments accepted)
Copy of City of Wilmington Business License
Proof of Liability Insurance and Worker's Compensation
Hold Harmless and Indemnity Clause
Board of Health License (food vendors only; must be faxed to (302) 571-4089 no later than two weeks prior to the event)
Completed list of goods to be sold
The selection process is very competitive due to limited spacing. Event organizers reserve the right to ask the vendor to amend items for sale to ensure that a variety of goods will be available to festival attendees.