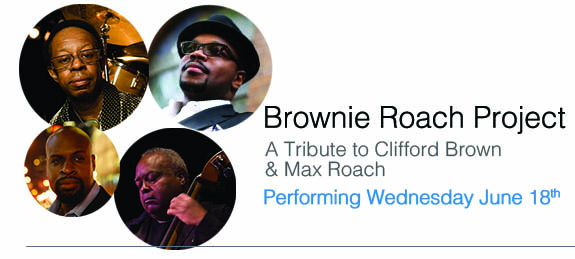 Louis Hayes – Drums
His father played drums and piano and his mother the piano and he refers to the early influence of hearing jazz, especially that of big bands, on the radio. His main influence was Philly Joe Jones and he was mentored by Papa Jo Jones.
Ray Drummond – Bass
Composer, arranger, bandleader, educator and producer are hats that bassist RAY DRUMMOND has worn well over the past 30 years. But it all comes down to one thing: musician Ray Drummond likes to make great music. Born the son of an Army colonel on November 23, 1946 in Brookline, Massachusetts, he attended 14 different schools around the world. Drummond's musical journey began at age eight with the trumpet, then French horn. Though, early on he developed a love of jazz and taught himself listening to the music of jazz masters. It wasn't until he was 14 years old that his music director persuaded him to play the bass. Ultimately, his family settled in California, where Drummond earned a B.A. in Political Science, and attended Stanford Business School.
Jeremy Pelt – Trumpet
Jeremy Pelt has become one of the preeminent young trumpeters within the world of jazz. Forging a bond with the Mingus Big Band very early on, as his career progressed, Pelt built upon these relationships and many others which eventually lead to collaborations with some of the genre's greatest masters. These projects include performances and recordings with Cliff Barbaro, Keter Betts, Bobby "Blue" Bland, Ravi Coltrane, Frank Foster, Winard Harper, Jimmy Heath, Vincent Herring, John Hicks, Charli Persip, Ralph Peterson, Lonnie Plaxico, Bobby Short, Cedar Walton, Frank Wess, Nancy Wilson and The Skatalites, to name a few.
Sharp Radway – Piano
Sharp Radway is a pianist/composer/arranger/author who is a native of Hartford, Connecticut and currently resides in Brooklyn, New York.  He is a self-taught pianist whose roots can be found in the church.  As a jazz pianist he has played throughout the country and abroad.  Among the recording artists whom he has worked and/or recorded with are  Bucky Pizzarelli, Yusef Lateef, Benny Golson, Greg Tardy, Red Holloway, Peewee Ellis, Javon Jackson, Rene McLean, Curtis Fuller, Benny Powell, Fred Wesley, Slide Hampton, Steve Turre, Frank Lacy,  Kiane Zawadi,  Diane Schuur, Joe Lee Wilson, Martha Reeves and the Vandellas, Carla Cook, Kevin Mahogany, Nnenna Freelon, James Spaulding, Vincent Herring, Louis Hayes, Leopoldo Fleming, Candido, Russell Gunn,  Ben Dixon, Ted Curson, Nicolas Payton, Duane Eubanks, Greg Bandy, and Winard Harper to name a few.  He also works with The Spirit of Life Ensemble, The New York Metropolitan Big Band, and serves as music director and pianist for The Celebration of Lionel Hampton Big Band. – See more at: http://theiridium.com/events/2211/the-brownie-roach-project-a-tribute-to-clifford-brown-max-roach-feat-louis-hayes-ray-drummond-jeremy-pelt-sharp-radway-wayne-escoffery/#sthash.sOypH1Qr.dpuf