Terence Blanchard featuring The E-Collective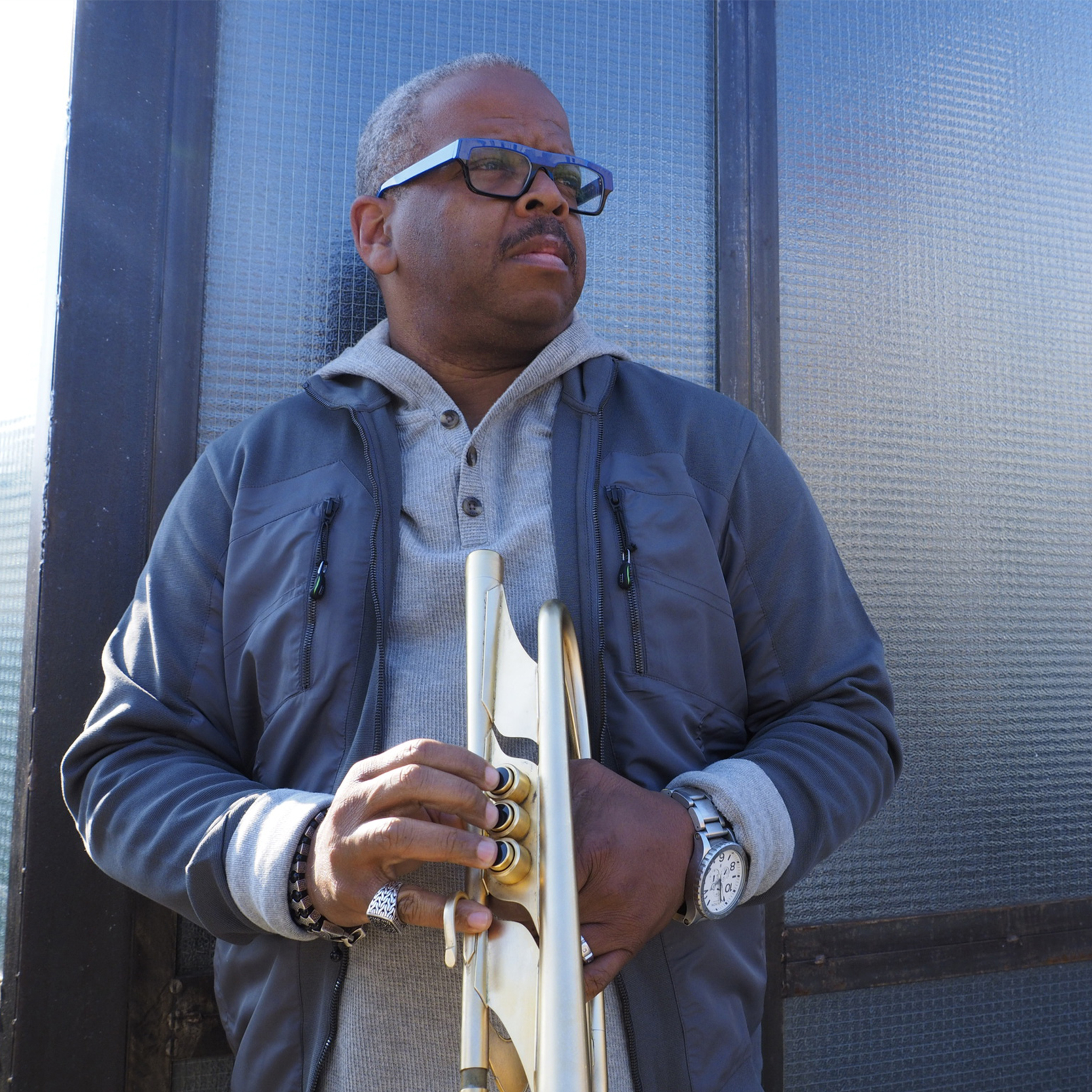 Real artists are originals who have a calling. Many people in the music world are often mere marketing confections or showcase acts, but not real artists. Acts can have hits, but usually, their time in the spotlight is short-lived. Real artists have a vision and follow it for the long term, creatively expressing themselves in abundance.
Witness Terence Blanchard who early on made a name for himself as a top-tier jazz trumpeter from New Orleans and who has gone on to enjoy a multifaceted career both in the jazz camp and beyond. He's not only a five-time Grammy Award winner, but he's also a renowned film-score and soundtrack composer (most recently for George Lucas's 2012 Red Tails film about the Tuskegee Airmen).
Add to those achievements Blanchard's recent success composing for Broadway (including the score for the world premiere of playwright Stephen Adly Guirgis's The Motherf**ker With a Hat starring Chris Rock and the Emily Mann-directed revival of Tennessee Williams's Pulitzer Prize-winning play A Streetcar Named Desire); an opera commissioned by Opera St. Louis (a poignant tale of welterweight boxing champion Emile Griffith with librettist Michael Cristofer); a speaking role as the musical voice of Louis the Alligator in the animated feature The Princess and the Frog; becoming the artistic director of the Detroit Symphony Orchestra's jazz series; and after serving as the artistic director of the prestigious Thelonious Monk Institute of Jazz for a decade since 2000, being named in 2011 the artistic director of the Henri Mancini Institute, the program at the University of Miami Frost School of Music. In addition, Blanchard serves as the artist in residence at the Detroit Jazz Festival over the Labor Day long weekend in 2012.
Blanchard concedes that he's very busy these days, but adds, "I'm blessed."
Blanchard is renowned in jazz circles as a remarkable trumpeter, composer, arranger, and bandleader. Vanity Fair writes, "He plays the most coolly expressive trumpet in jazz, transmuting the instrument's repertoire of smears, growls, peeps, and blasts into an astonishingly fluid language both luxurious and controlled."
A veteran of Art Blakey's Jazz Messengers (recommended by Wynton Marsalis as his replacement in 1983), Blanchard began his own recording career in a band co-led with saxophonist Donald Harrison, delivering two albums for Concord and three more for Columbia before launching his solo career with his eponymous 1991 album, also for Columbia. He delivered nine albums for Columbia and Sony Classical.